OFFICE MULTIFUNCTION PRINTERS
Multifunction devices provide a platform to leverage complete document management solutions including printing, photocopying, faxing, scanning, document storage, retrieval and security.
GDS offers a number of all-in-one high performing and reliable devices to meet your business needs.
We carefully select the best printers for our clients to include all the latest technologies to give your business more efficiency in print operations, including features such as cloud services connectivity, mobile print capabilities and energy saving technologies.
3D PRINTERS
Additive manufacturing is the 3rd Industrial Revolution and will change the world we live in. With technological advances and huge reductions in price this exciting technology is now available to everyone.
Deciding which 3D printer is right for you can be a daunting task as there are many technologies, complicated products and parts out there.
All our 3D printers are out of the box solutions that include everything you need to start making your own printed parts.
We only stock well constructed, reliable 3D printers of the highest quality and lowest prices.
DESKTOP PRINTERS & MULTIFUNCTIONS
GDS has a wide range of desktop devices that come in a variety of speeds and sizes to suit your office. Further their functionality with embedded solutions that track and audit your printing, manage your fleet, or print easily from mobile devices.
Our desktop printers and multifunction's are suitable for faster printing and copying capabilities, easier network management, print quotas, print tracking and many other high-end features that make GDS printers an essential part of your organisation.
BUSINESS PHONE SYSTEMS
Phone systems are a crucial piece of technology within any business, enabling the smooth running of communications between customers and staff. It is vital to have a professional and efficient communications solution, which in turn will optimise the productivity of your business.
In today's competitive world it's almost impossible to have a successful business without a Business Phone System. Learn more about the systems available by speaking with our phone systems specialist now.
Lease or buy our top quality products
$200 Visa Gift Card
GDS is giving away a $200 Visa gift card when you invest in a printer for your business.
Free Shipping
Free Australia wide delivery when you buy or lease your printer photocopier.
Cyrus was able to increase the productivity of my office by at least 30% with his printing, copying and scanning solutions. He listened to my needs and was able to provide a solution based on those needs. Delivery, Installation and Training was seamless. Highly recommended.

.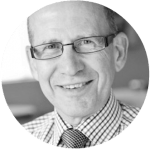 When Cyrus contacted me to 'make good' on a previous interaction, I was prepared to consider what he could do for Brightwater. The whole team at Brightwater couldn't be happier with the outcome. Thanks for following up and now for the on-going relationship that I am sure will reap rewards for both of our businesses.
cyrus
Let's start with your desk: Take some time to declutter, move things that can [...]
cyrus
A Festive Update: Christmas at Global Document Solutions is looking very different this year [...]
cyrus
Digital Whiteboard's are now the future. Avoid the hassles associated with traditional whiteboards including [...]